Gecata by Movavi: Record Gameplay Videos Easily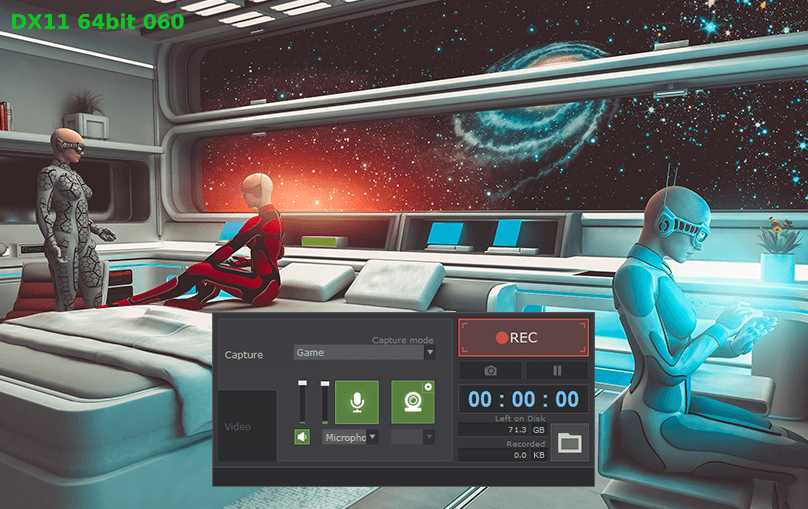 Imagine being able to record gameplay videos so that you could share some of your the best or most outrageous moments with your friends? Maybe you could even start to create content such as walkthroughs, guides, tips, or speed runs and come up with a video game channel of your own on YouTube?
If you want to do any of that you first need a way to record gameplay videos – which is what Gecata by Movavi will provide. In fact not only will it let you capture gameplay videos, it will make it easy.
Simple and Uncomplicated
Unlike other tools to record gameplay videos that you may have tried in the past, Gecata by Movavi is designed to be simple and uncomplicated. By using it you won't have to fiddle with technical settings that you don't really understand, or spend ages setting up the recording that you want to capture.
In fact the user interface of Gecata by Movavi is so clean and simple that all it will take is a few clicks to start recording your gameplay video. Its tabs will let you quickly set up the capture and video settings by clicking on icons, and when you're done you can launch your game and start recording at any time with a single click of the hotkey.
After you're done Gecata by Movavi will automatically save the video in MP4, so you can continue playing the game uninterrupted – and record more video clips if you want to. Just make sure you have enough space available on your hard drive, and you shouldn't run into any issues.
Important Features
Within Gecata by Movavi there are several important features that you should know about and make it far more versatile than you may expect it to be. With them you will be able to:
Select the audio sources that you want to record including the system audio and audio from your microphone so you can capture audio commentary.
Adjust the volume level for each audio source individually so that neither one overpowers the other in the video that you capture.
Set Gecata to save the audio streams separately so that they can be edited more easily.
Record video via a webcam alongside the gameplay video and overlay it in a frame in your gameplay video, or save it as a separate video stream.
Customize the webcam frame and adjust its position and size based on your requirements.
Control the video settings including the resolution and frame rate to determine the video quality.
In a nutshell Gecata by Movavi will give you the means to produce exactly the kind of professional-looking gameplay videos that you see on YouTube. On your part all it won't take long to set up the recording the way that you want to, and it will handle the rest.
Compared to other gameplay video recorders it is far more resource-friendly, and will run unobtrusively in the background until you need it to start recording.
Conclusion
As you can see Gecata by Movavi will make it a piece of cake to record games and create all types of gameplay videos. If you've ever wanted to capture gameplay videos for any reason, you should definitely give it a try so that you can see firsthand just how user-friendly it truly is.
All it will take for you to familiarize yourself with the features in Gecata by Movavi is a minute or two at most. Subsequently you will be able to set it up much more quickly so you can begin recording your videos without any delays.