Apple suffers 'major iPhone X leak'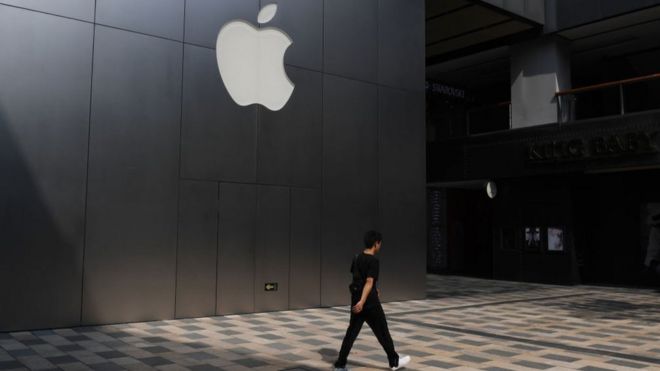 Details of new iPhones and other forthcoming Apple devices have been revealed via an apparent leak.
Two news sites were given access to an as-yet-unreleased version of the iOS operation system.
The code refers to an iPhone X in addition to two new iPhone 8 handsets. It also details facial recognition tech that acts both as an ID system and maps users' expressions onto emojis.
One tech writer said it was the biggest leak of its kind to hit the firm.
Apple is holding a launch event at its new headquarters on Tuesday.
The California-based company takes great efforts to keep its technologies secret until its showcase events, and chief executive Tim Cook spoke in 2012 of the need to "double down" on concealment measures.
Some details about the new devices had, however, already been revealed in August, when Apple published some test code for its HomePod speakers.
But while that was thought to have been a mistake, it has been claimed that the latest leak was an intentional act of sabotage.
"As best I've been able to ascertain, these builds were available to download by anyone, but they were obscured by long, unguessable URLs [web addresses]," wrote John Gruber, a blogger known for his coverage of Apple.
"Someone within Apple leaked the list of URLs to 9to5Mac and MacRumors. I'm nearly certain this wasn't a mistake, but rather a deliberate malicious act by a rogue Apple employee."
Neither Mr Gruber nor the two Apple-related news sites have disclosed their sources.
However, the BBC has independently confirmed that an anonymous source provided the publications with links to iOS 11's gold master (GM) code that downloaded the software from Apple's own computer servers.
GM is a term commonly used by software firms to indicate that they believe a version of a product is ready for release.
"More surprises were spoiled by this leak
["Source-timesofindia"]