Wells Fargo reveals more fake accounts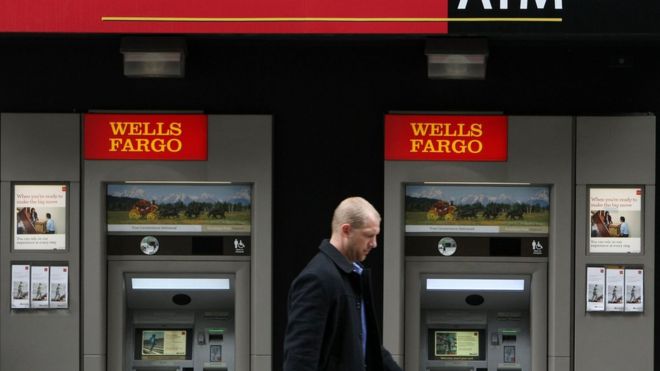 US bank Wells Fargo says as many as 3.5 million accounts may have been created for customers without permission over about eight years, even more than previously acknowledged.
The 1.4 million additional accounts were identified as part of a review the bank commissioned after the scandal came to light.
The analysis also uncovered problems with the firm's online payment system.
The bank has already agreed to pay more than $150m to customers.
Much of that will go to settling a class action lawsuit filed on behalf of the bank's customers since 2002.
Wells Fargo chief executive Tim Sloan apologised to customers and called the sales practices "unacceptable".
"To rebuild trust and to build a better Wells Fargo, our first priority is to make things right for our customers, and the completion of this expanded third-party analysis is an important milestone," he said.
The study reviewed about 165 million customer accounts opened between January 2009 and September 2016, identifying "potentially unauthorised" accounts based on activity.
The bank is now reviewing accounts back to 2002, Mr Sloan said.
The data analysis may have produced some accounts that were in fact authorised, the bank said.
Wells Fargo, one of America's biggest retail banks, has been in turmoil since revelations that the firm created millions of fake accounts to meet sales goals. and ignored or punished whistleblowers.
The problems cost more than 5,000 lower level employees their jobs and led to the resignation of former chief executive John Stumpf.
The bank also named a new board chair this month, after a divisive shareholder meeting in April.
The firm's reputation has also been bruised by problems in other areas. For example, the bank said in July it would pay $80m, after wrongly charging about 570,000 customers for auto insurance.
[ Source : bbc ]