Web Design Agency Websites Depot to Host Google Partner Event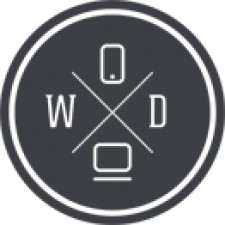 Websites Depot, a Google Partner, will be hosting a Partners Connect event on August 15, 2018. This event is open to anyone and everyone who is interested in learning about
Danny Star, founder and CEO of Websites Depot, couldn't be more elated to host this event. The world of website design and marketing is an exciting place to be as the sky's the limit. When it comes to the internet– any company can be found by anyone. Along with that, they can gain popularity simply through great content, which is what this company proudly delivers.
"It's always an honor to host these events. We get to interact face to face with business owners who come many miles away, and also those in our local business community," said Star.
For growing businesses, SEO services , having a social media presence, and high-quality web design is imperative. What most people may not realize when they are searching for a service or product, their search is having a full conversation with Google. Within seconds Google chooses the most appropriate links which align with a search. However, where the line can get crossed is when website content isn't exactly what a person is searching for. This is when SEO experts like Danny implement keywords, helping to boost a company in search queries. Keywords are more like lanterns on dark nights, as they guide internet visitors to the right pages.
"We take pride in being a Google partner, which makes these events that much more educational for others. Explaining the world of SEO keeps business owners informed about their web pages and how they are being found," said Star.
Many companies also do not realize the level of <>
Websites Depot openly invites everyone to enjoy a free educational experience with the Websites Depot team for Partners Connect — an event designed for both established and emerging business owners. From digital marketing to online reputation management, the Los Angeles web agency has dedicated experts to reach any digital solution.
Source:-menafn.