Home
»
Operating System
» Apple is reportedly working on rOS, a new operating system for it's upcoming AR headset
Apple is reportedly working on rOS, a new operating system for it's upcoming AR headset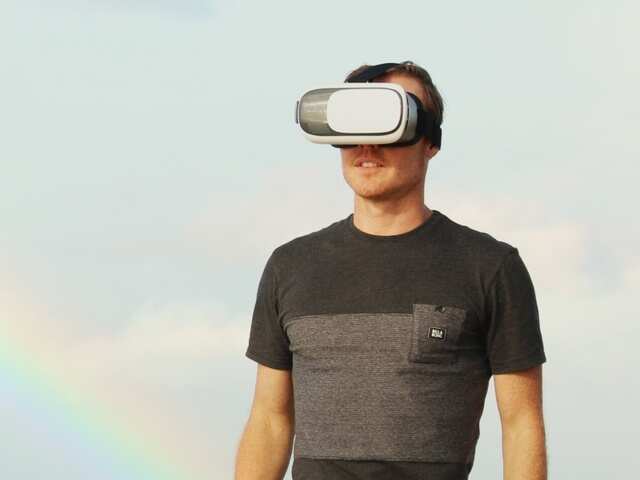 NEW DELHI: Applealready has four operating systems in its ecosystem: for smartphones or tablets (iOS), PCs (macOS), smartwatches (watchOS) and TVs (tvOS). Now a new report coming from Bloomberg says the firm is working on its fifth operating system for the upcoming headset device.
It has been quite some time since Apple is rumoured to be working on an augmented reality headset. However, nothing concrete has been revealed so far. The report claims that Apple is planning to unveil the device in 2019 and start shipping it from 2020.
The device will be coming with rOS or 'reality operating system' which may be based on iOS. Also mentioned is that Geoff Stahl, a former software manager for games and graphics at Apple is also one of the directors of rOS.
For now, Apple is still finalising how users will control the device and launch apps. It is looking for options such as touch panels, voice-activation, Siri and maybe head gestures. The company is also prototyping several applications such as texting to board meetings and more. The headset might also have its own version of App Store.
Since Apple has not yet made a AR headset of its own, engineers are using HTC Vive for testing purposes. The Cupertino-based tech firm is also said to be working on an Oculus Gear VR headset that makes use of an iPhone. The company. however, won't be selling the device to users but will be using it for internal tests for augmented reality apps.
In addition to rOS, the headset could run a chip of its own. Apple is reportedly working on a chip in-house, similar to what is present in the Apple Watch.
It has been reported that the augmented reality team is being led by Mike Rockwell, former engineer at Dolby Labs. The team is working on several hardware and software products under code name of 'T288'. The team is also responsible for ARKit that made its debut this year.
For the latest news, tech news, breaking news headlines and live updates checkout Gadgetsnow.com
["Source-gadgetsnow"]
About Author
manage