Facebook to rein in suspect market research programs following reprisals from Apple, public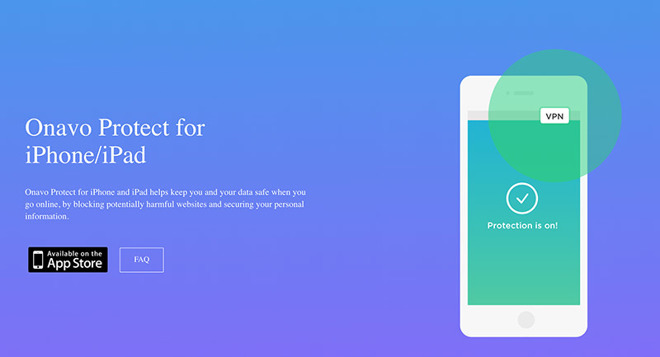 While Onavo Protect will continue to operate as a VPN until users are able to find alternative solutions, Facebook has stopped using the app to gather customer data for market research, reports TechCrunch. The social media giant will pull the app from the Google Play store and shut down operations completely in the near future.
A free app, Onavo Protect bills itself as a consumer protection tool that blocks "potentially harmful websites" and secures personal information on the web. The title was at one time offered to iOS users through the App Store, but Apple forced its removal after discovering Facebook was violating App Store data collection policies.
Facebook discussed the issue with Apple in a series of meetings last August and ultimately agreed to pull Onavo Protect from the App Store, though the app has remained up for download on Google's online app repository for Android.
Today's report notes Facebook has ceased recruiting for the controversial Facebook Research app, another VPN that relied in part on Onavo code to glean user data in the name of research. Unlike Onavo Protect, however, Research compensated users for device access. Facebook Research services will continue operations.
In January, an investigation by TechCrunch revealed Facebook was once again flouting Apple's developer guidelines by deploying Facebook Research through the tech giant's Enterprise Developer Certificate program. Flying in the face of Apple's developer agreement, the app was distributed to members of the general public through beta testing platforms Applause, BetaBound and uTest.
Shortly after the investigation was published, Apple revoked Facebook's certificate, throwing the company into chaos. Without functional privileges, Facebook employees were denied access to private versions of Workplace Chat, Instagram and Messenger, as well as internal housekeeping apps like Mobile Home and Ride.
Apple restored Facebook's certificate some 30 hours after it was pulled.
As implied by today's report, Facebook's travails to reinstate iOS privileges, coupled with the potential for similar grief from Google, might be pushing the company in a new direction. Instead of focusing on unpaid market research, the social network appears to be moving toward paid programs that are more transparent about the information they collect.
["source=appleinsider"]