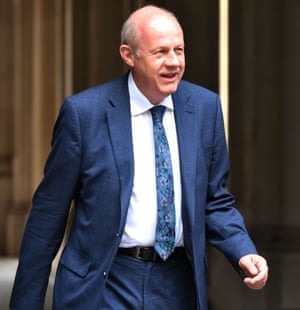 Damian Green, the UK's first secretary of state and effectively deputy prime minister, has urged the US government to use United Nation's processes to resolve the North Korea crisis after President Donald Trump threatened "fire and fury" against the Pyongyang regime.
Green was asked by reporters on a visit to Edinburgh whether he thought Trump's rhetoric was unhelpful or wise given the escalating tensions.
He replied:
"I think the sensible way for people to proceed now is to work through the UN process: that's what the British government has been supporting and will continue to support.

"We think that over the past months the North Korean government has not been behaving properly and I hope they respond to pressure from the UN."
Asked what the UK government's position was on the crisis, he underlined the UK's preference for a UN-brokered resolution.
"It's obviously in all our interests to make sure that nothing escalates. We are very strongly in support of the UN process, which has and continues to put pressure on North Korea to stop acting in an irresponsible way and we will continue strongly to support the UN process which will I hope help to deescalate tensions."
44m ago11:20
UK exports jumped in last quarter