New Features Boost Sharing via Facebook Live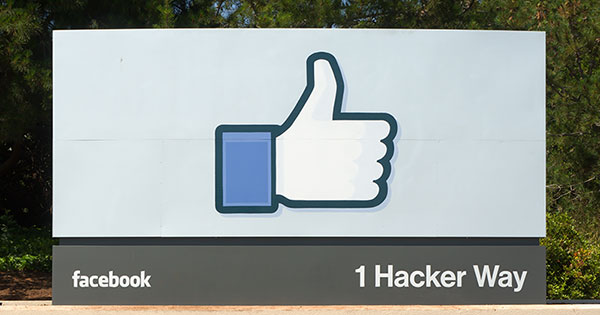 Facebook on Wednesday announced enhanced Facebook Live video capabilities with additional features to allow members to share live video with friends and family by broadcasting events or sharing video in groups.
Users can go live in Facebook groups so that a group of users or friends or family members can be sent specific video feeds.
The live events capability allows users to feed video from an event such as a birthday party or let a performer give a sneak peek backstage at an event. Users also can use events to schedule a live question-and-answer session, for example.
The Facebook Live feature has an interactive quality, with the ability to post live reactions from viewers, where emojis express instant feedback to a live event and then disappear.
Live Video Activity Explodes
Data collected since the company began live video feeds shows that users get 10 times more comments on live video feeds than regular video postings, Facebook said. It plans to repost comments from live video feeds when they are replayed later.
Facebook also is introducing five live filters as a way to let users personalize their live video feeds. The company plans to introduce the ability to draw or doodle on top of videos.
As a way to share the experience, Facebook will let users invite friends to watch live video along with them, so tapping on the invite icon will alert the friend to accept the invitation after a push notification.
It will alert the masses about the most trending video feeds at any given time, so the mobile app will let users search for live video that is the most talked about at any given time.
A Facebook Live Map for the desktop application allows users in more than 60 countries to search for the hottest trending live videos.
To make it easier to measure the response to videos, Facebook launched metrics to get a feel for the demand for any particular post. Total live viewers for a broadcast and the total number of concurrent live viewers will be available through Page Insights and your Video Library. The figures soon will be available for the API and export.
Enhance the Live Event
Facebook's expanded live video capabilities is part of an effort to formalize it as a proper media type for individual users and businesses, according to Brian Blau, research vice president at Gartner.
"The unique nature of a live event, one that is personal or one from a brand that is global and well- known, is that it's live and in the moment," he told the E-Commerce Times. "Connecting with friends or fans using that live moment as a focal point can enhance the impact of that event, or provide a deeper and more personal experience."
Facebook also is working to counter the impact of live video sites likePeriscope, which is owned by Twitter, and YouTube, which is reportedly planning to come out with a live interactive video feature, said Charles King, principal analyst at Pund-IT.
"That's sensible from a competitive standpoint and also speaks to Facebook's belief in the increasingly critical role video will play across its business interests," he told the E-Commerce Times.
Facebook ventured into the live video arena last year when it launched Live for Facebook Mentions, which allowed verifiable public figures to post videos to their fan base, with Q&A sessions, backstage sneak peeks, announcements and other events.
The move comes weeks after a report in VentureBeat that Google has been working on a Periscope competitor called "YouTube Connect."
[Source:- Technewsworld]