Play with—and program—Star Wars droids with Sphero's new R2-D2 and BB-9E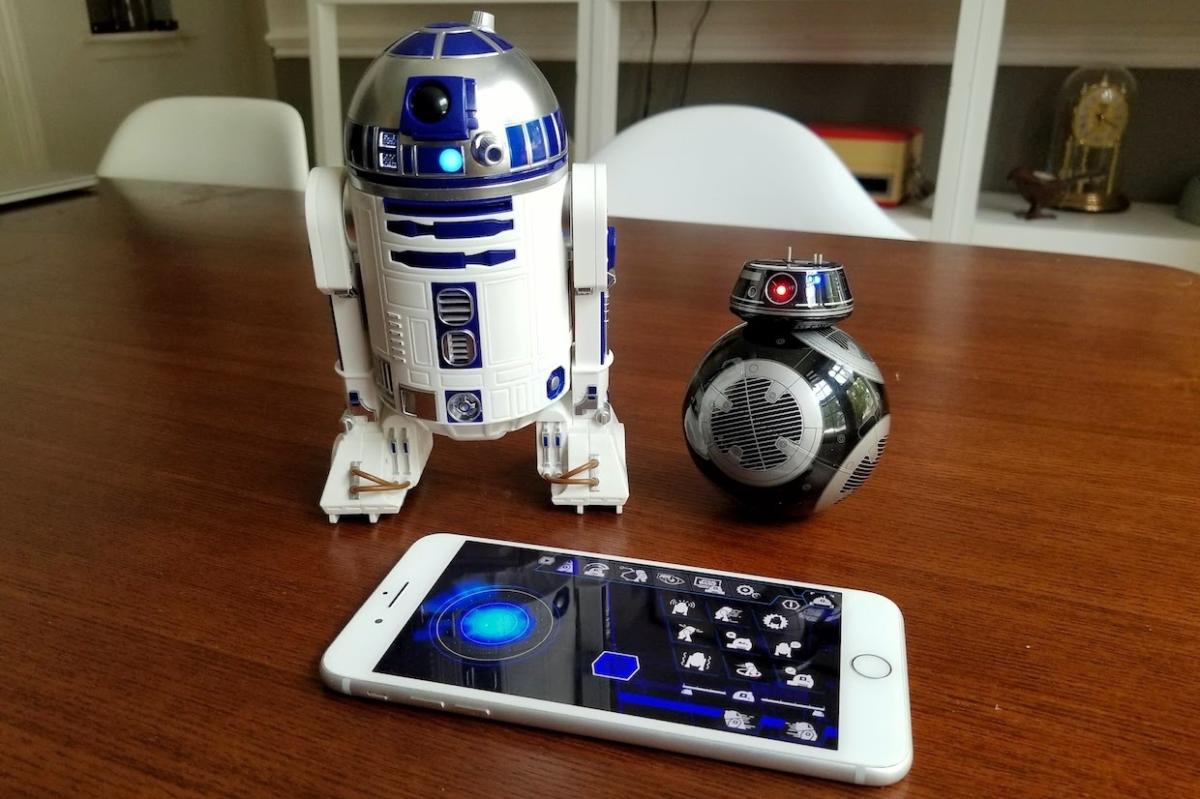 If you thought Sphero's original BB-8 app-enabled robot was a blast back in 2015, just wait 'til you see their take on Star Wars' most beloved droid: R2-D2.
The Sphero R2-D2 ($179.95 MSRP; same price on Amazon and the Apple store) is here in advance of Star Wars: The Last Jedi, which continues the sci-fi saga's main storyline, and it's just as immediately impressive as BB-8. It'll cruise around your home with ease using the iPhone/iPad companion app, the head rotates and reacts just like the real droid in the movie, and it even has movie-perfect sound effects and little animation routines.
R2-D2 is not alone this time around, either, as the First Order BB-9E ($149.95 MSRP; same price on Amazon and the Apple store) droid from the new movie—essentially an evil version of BB-8, it seems—has joined the Sphero crew. And all three of these Star Wars droids also come with the new ability to program their skills and abilities through Apple's Swift Playgrounds app for iPad, letting you practice a bit of coding while having fun. Here's a look at what these new droids can do, and how involved the coding really is.
["Source-livemint"]