Toronto family apologises for bogus hijab attack claim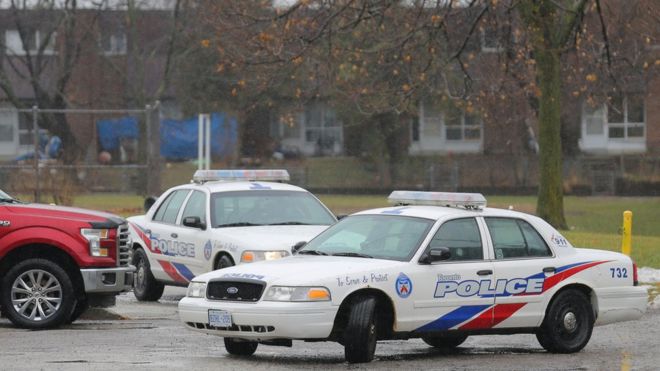 The family of a schoolgirl who made up a story about an attack on her hijab has issued an apology "to every Canadian".
In a statement published by the Toronto Star, the family expressed remorse for "the pain and anger" caused.
The 11-year-old Toronto schoolgirl said an assailant cut her hijab with scissors, promoting a police manhunt.
The girl, Khawlah Noman, even described the alleged attack in a news conference.
Police said on Monday that their investigators had concluded the incident "did not happen".
The family said: "When our young daughter told the school that she was attacked by a stranger, the school reacted with compassion and support as did the police.
"When we arrived at the school on Friday, we were informed what happened and assumed it to be true, just like everyone else.
"We only went public because we were horrified that there was such a perpetrator who may try to harm someone else."
At the time, the incident inspired an outpouring of support for the girl, including from Prime Minister Justin Trudeau and Toronto Mayor John Tory.
The revelation that her claims was bogus stoked a debate in Canada about how the 11-year-old was allowed to face the media.
It also sparked concern that it could undermine reporting of any anti-Muslim hate crimes.
source:-BBC