Bleier to be honored for being an inspiration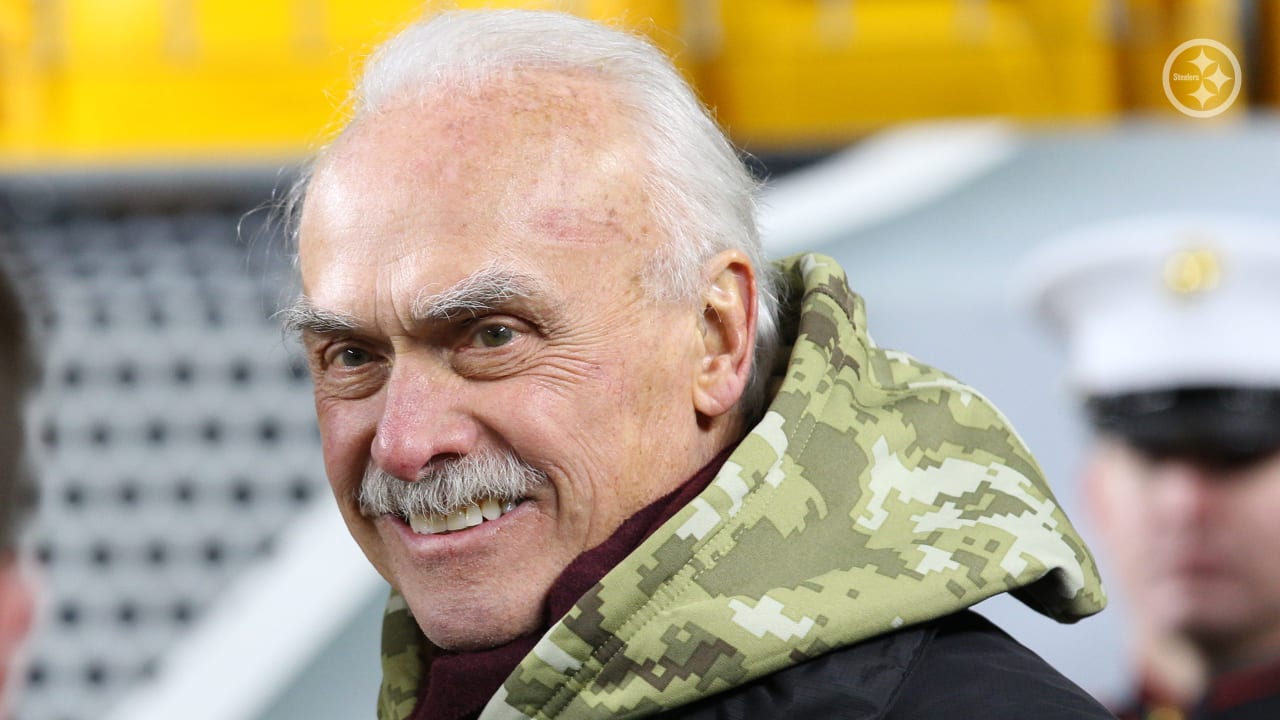 Former Steelers running back Rocky Bleier will be honored on Monday when he receives the 2020 NCAA Inspiration Award at the NCAA Honors Celebration in Anaheim, California.
Bleier, who played college football at Notre Dame, was drafted by the Steelers in the 16th-round round of the 1968 NFL Draft. Bleier played 11 seasons for the Steelers and was a member of the four Super Bowl teams in the 1970s. He rushed for 3,865 yards and 23 touchdowns, while catching 136 passes for 1,294 yards and two touchdowns in an offense that featured Hall of Famers Franco Harris, Lynn Swann and John Stallworth.
His life, though, is defined by much more than statistics. A year after he was drafted by the Steelers, he was drafted into the United States Army and left football to go fight in the Vietnam War. It would change his life.
While on a mission to help others, he suffered an injury he thought would end his football career before it barely got started. He was wounded when enemy gunfire hit him in the thigh and shrapnel from a grenade hit him in his lower legs, causing him to lose part of his right foot, while on a mission with the Charlie Company 4th Battalion (Light), 31st Infantry, 196th Light Infantry Brigade in an attempt to recover the bodies of others killed in an ambush in Hiep Duc. During the recovery attempt four additional soldiers were killed and 25 others were wounded, including Bleier.
Bleier received the support of Steelers founder Art Rooney Sr. throughout his time in Vietnam, and upon his return with a Bronze Star and Purple Heart. Rooney allowed him the opportunity to work his way back onto the field, which he eventually did for the 1971 season.
Bleier could have easily given up football, but instead fought back and served as an inspiration to all.
"When I came here, especially trying to make a professional football team, I didn't know what the future would hold," said Bleier. "I know the biggest part of my life has been in Pittsburgh, with an organization and a family like the Rooney family and how they ran the organization. Whatever success I have is tied directly to an opportunity, being given a chance, being a teammate with all of those Hall of Famers, being on a team that won those four Super Bowls and dominated the imagination of Steelers fans and football fans around the world. I understand that. It's not that I individually had great talents. I was surrounded by a group that had great standards.
"When I look back at success and whatever has happened in my life, it is part of being a group of people that helped raise your stature in the world of sports and in this city."
The NCAA Inspiration Award is presented to a coach or administrator who is actively associated with intercollegiate athletics, or to a current or former varsity letter-winner at an NCAA institution who used perseverance, dedication and determination to overcome a life-altering situation and serve as a role model to give inspiration to others in similar situations.
For a member of the armed forces confronted with a duty-connected situation to be eligible for the Inspiration Award, the action must be clearly above and beyond the call of duty and so recognized by the appropriate military command.
["source=steelers"]