Google I/O 2018 promises Android and IoT updates but not much wow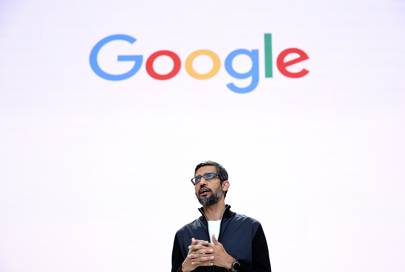 Brace yourself for a deluge of Google news. On May 8 the company is kicking off Google I/O, its annual developer conference hosted at the firm's headquarters in Mountain View, California.
This is where Google makes all its major announcements about the latest version of Android, as well as new software products and updates to its existing range of services. Read on to find out what to expect at this year's show.
How to watch the Google I/O keynote
If you really can't wait for WIRED's coverage on the night, you can watch Google CEO Sundar Pichai deliver his keynote on the Google Developers YouTube channel. His keynote will start at 6pm (BST) on May 8. There will be a whole host of other talks and announcements over the following two days, which you can keep track of using the Google I/O app for Android and iOS.
Android P
Google tends to use I/O a an opportunity to unveil the second developer preview of the latest version of its operating system. If last year's announcements are anything to go by, this preview will be an open beta so anyone with a Google-manufactured Android phone can download and try out the latest incarnation of the operating system.
So what can you expect to see if you do opt-in to the Android P beta? If the first developer preview is anything to go by, it looks like Google is getting rid of the back, home and recent apps buttons at the bottom of each phone and replacing them with a single button.
The button streamlining is part of a wider Android aesthetic overhaul that should see the operating system get rounded corners, darker colour palettes and a touch of translucence. You can also expect to see some spruced-up transitions, a splash more colour and an overall fresher feel than earlier versions of Android.
Google Assistant
Google Assistant is the firm's flagship product, so you can expect that the firm will spend plenty of time singing its praises during I/O. In March, the Routine feature went live, which lets the Assistant do several things with a single voice command. At the moment, this is still pretty limited so it's possible that I/O will see Google up the number of things Assistant can do with Routines.
Google has plans to bring Assistant to way more users in 2018, rolling out support for more than 30 languages, so you can also expect the firm to wax lyrical about the AI assistant's plans for global dominance.
Android Things
Google has been working on its internet of things platform, Android Things, since 2016 but this year's I/O should see the software's final mainstream release. Android Things is supposed to be the platform that will power all of Google's smart home products, from thermostats to smart speakers, so it'll be interesting to see what this looks like in reality.
Hardware
It doesn't look like Google will have much to shout about on the hardware front at I/O. If we see anything, it's likely to be a Google-branded Android TV Stick to take on the Amazon Fire stick. You should expect news about its Pixel phones and laptops at an event later in the year.
Flutter
This is one for developers only, but should have some interesting implications for Android apps. Flutter is a new app development system that allows developers to write one app that works on both iOS and Android. More importantly, Flutter is also the app platform for Google's experimental new operating system, Fuchsia, which may eventually replace Android, so we can expect to hear plenty more about Flutter over the coming years.
["Source-timesofindia"]