Learn the tricks to improve conversion rate using web design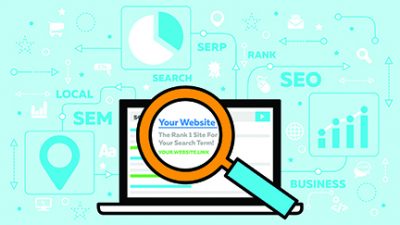 Humans are very fickle-minded. Their attention span lasts only 8 seconds. That is the time you must impress and convince your target audience to check out your website and spend some time on it. If your website is not impressive, they may move on to another site. The best ways to make visitors stick to your website is by having an attractive web design. Apart from grabbing their attention, web design is also crucial to converting your target audience into potential customers. But how can you assure a high conversion rate without compromising the looks of your site? Here are a few tricks you can try.
1. Responsive web design
Your audience may not use the website only from their desktops or laptops. They may use mobile phones or iPads to access the site. So, if your website is accessible from all devices including computers, there is a high chance that your viewers are impressed. According to 2017 data, approximately 53% of online users viewed websites from their mobile phones instead of desktops. Responsive web design offers a fulfilling experience because the layout of the site automatically adjusts to the size of the screen.
2. Use faces instead of smileys
The best way to convey human emotions is through real pictures. Emojis may be useful, but they are not as realistic as human faces. When viewers see the faces of consumers like them on the website, they will be more enthusiastic about exploring the site. You can post photos of different emotions like a happy face of a customer after receiving the product or service, a grim look while they wait for the product to arrive, and so on. But make sure that the images you choose represent your brand. When planning your Phuket web design, keep in mind that how your site looks like should align with the aesthetics of your brick and mortar business.
3. Feedback and testimonials
The new era of customers buys products based on customer references, feedback, and testimonials. Most of the online websites post the reviews of customers who already purchased the product. This works as a social proof validating your company as a reliable one. Buyers now make decisions using other people's experience of a product. So, adding real testimonials to your service page can convert a lot of visitors to loyal customers quickly.
4. CTA button
The call to action button on a website is a game-changer. You have done the hard work to make the site responsive, used faces of real people, and posted reviews and testimonials, but the CTA button is the last hammer that will convince the audience to try the product on your site. However, the positioning of the button, its color, and the content around it should be appealing to the viewers. For example, you can post "Join free for a month" if your website offers online video streaming services.
These are some of the most effective ideas that can improve your website conversion and increase your customer base. Be sure to spend time trying each one to see how they positively impact your bottom line.
["source=augustafreepress"]