The Internet loves Tom Hanks for bringing a tray of drinks to his Golden Globes table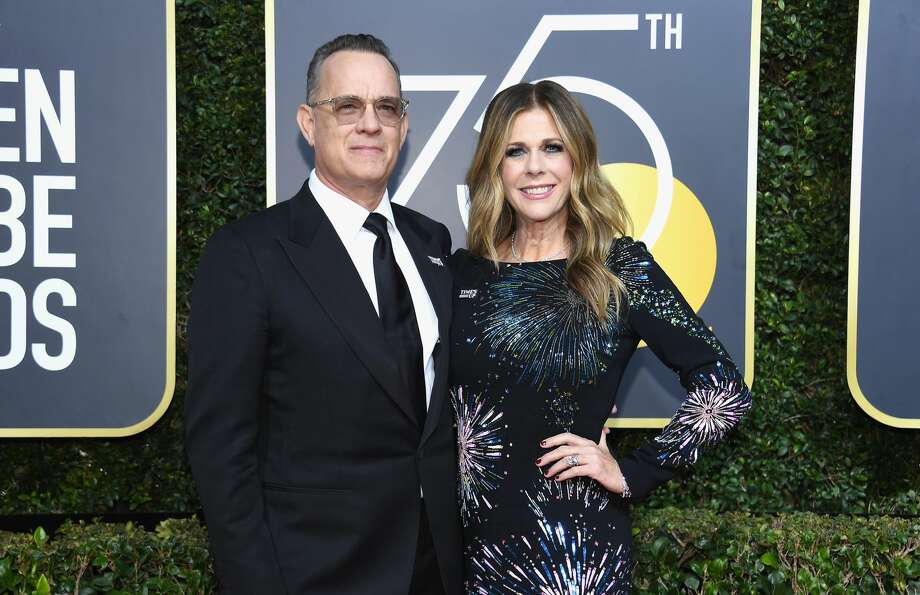 If various stories recounting Tom Hanks' Nice Guy attitude wasn't already convincing — he's crashed wedding photo shoots and gifted a typewriter to a fan — the actor also took up a side gig as a drink waiter at Sunday's Golden Globe Awards.
Eagle-eyed Hanks fans at the Beverly Hilton took photos of the actor as he brought back a trayful of drinks (made up of mostly martinis) to his table, which included Hanks' wife and actress Rita Wilson, and director Steven Spielberg.This is Us" showrunner Dan Fogelman tweeted a photo of Hanks and the tray of drinks, writing, "Best thing I've seen here. Tom Hanks delivering a tray of martinis to his table. The best. #goldenglobes."Other guests were similarly impressed with Hanks' niceness and the photos have since gone viral online. Golden Globes attendee Johanna Fuentes shared another photo of Hanks with the drinks, "Reason number 357 to love Tom Hanks. He not only gets his own drinks, but brings martinis for the whole table. #Globes."
"Tom Hanks just became the most interesting man In the world," wrote attendee Marc Adelman of his sighting of Hanks.
Hanks was nominated for his role as Ben Bradlee in the movie, "The Post" directed by Spielberg.
Source:-sfgate