The Latest Internet Challenge Has People Making Tricky Hand Moves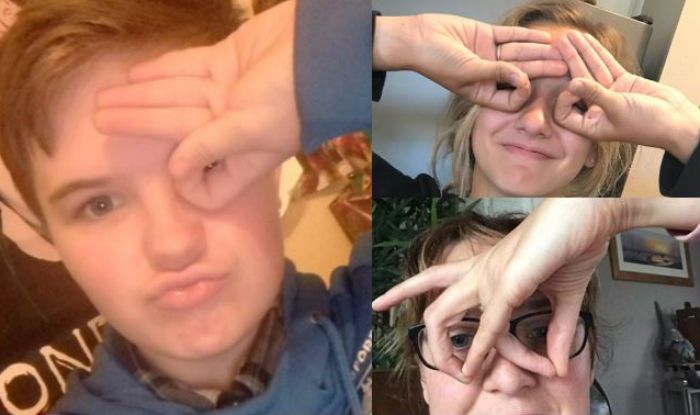 Dele Alli is a professional English soccer player for the Tottenham Hotspurs. But the 22-year-old athlete and recent World Cup competitor is becoming a household name beyond just his on-field exploits, thanks to a now-viral challenge — naturally dubbed the #DeleAlliChallenge — that has fans imitating the unique hand signal Alli makes after scoring a goal.
It all originally kicked off during a recent Premier League game, after Alli found the net against rival team Newcastle and made his now-signature gesture. Fans, commentators and fellow players alike gave the hand motion their best shot, but it is deceptively tricky to recreate. (The key is to make an "OK" symbol, but then fold your three last fingers down and then flip the whole hand up, turning the "O" into a frame for your eye, with your pointer finger on the bottom.)That would have been hard enough by itself. But not content to leave things alone, the challenge has ratcheted up a level with a new motion that turns your hand into goggles, of a kind. It requires some digital flexibility and decent coordination, too, and seems to stem from a Twitter user who posted a video of the original motion with her own, experts-only take.
Since then, Alli himself has gotten in on the upgraded challenge, sharing his successful re-creation of the sign on his Instagram Stories. Others are along for the ride — some more successfully, some less. In any case, it's a fun (or frustrating, depending on your dexterity) way to kill some time, if you're in the mood for that.