Rusev: Kurt Angle and Hulk Hogan are my main inspiration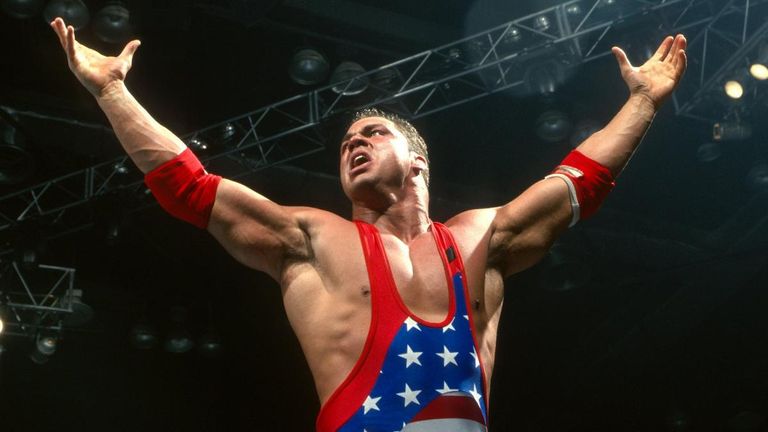 Rusev says a combination of Kurt Angle and his unique true personality are the reasons behind the success of his 'Rusev Day' character.
Rusev has become one of the most popular competitors on SmackDown through his work alongside his personal announcer Aiden English.
He has maintained elements of the 'monster' persona which has provided him with some strong momentum throughout his career and combined it with more comedy to become one of WWE's more distinctive acts.
The 32-year-old says his key point of reference is the current Raw general manager, Angle.
"There's a lot of people I take stuff from and it's mostly bad guys in movies," he said. "As far as wrestling, I love (Hulk) Hogan but Angle man, he is the one.
"He's got to be up there as the best of all time. Any time I get to do something funny or something stupid that I don't want to do I look back at Kurt and he did stuff so much worse.
"So he is a big influence on me. Umaga too. He is a man who, when I started training, I took a lot from him. It'd be those three guys."
Rusev also explained how the creative process behind his character works, and that it is often simply an extension of his true personality.
"I'm not saying I can do anything I want, you are always given a direction, kind of, but who knows me better than me?" Rusev told Sky Sports.
"Sometimes they write words which are way too complicated and I'm like, I wouldn't say that. I don't even know what it means.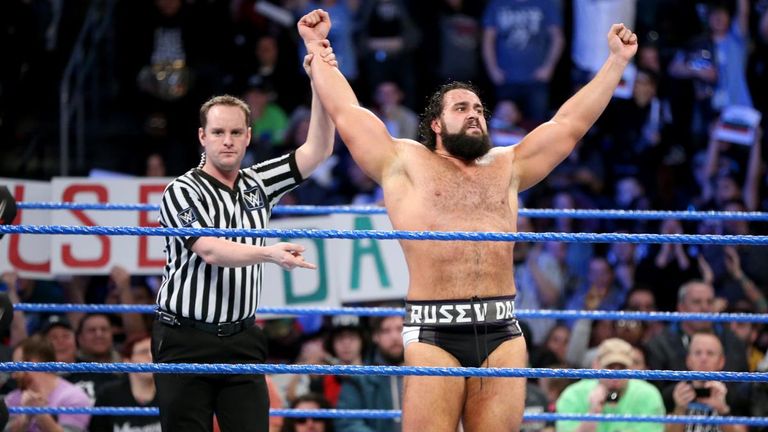 "That's what happened in that backstage segment when Renee (Young) asked me how elated I was. I didn't even know what elated meant. Then she had to explain it to me, and now I know a new word and I can use it all the time.
"It's a lot of me. When I get fired up, all of that is me. You have to have fun with it because it's who you are. That's how I feel, it's the reality and that's what makes it good."
source:-.skysports.