Bug in Apple's iTunes and iOS App Store stopping some users from downloading or updating purchases [u]
An unknown number of users are currently unable to buy new apps or download updates because of a bug in Apple's iOS App Store, with impacted users being prompted to accept new terms and conditions in an infinite loop.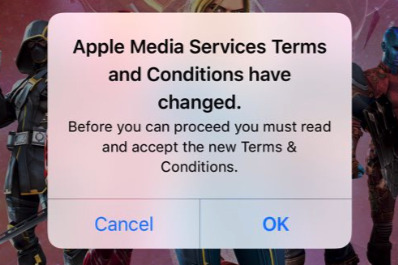 A number of users are reporting seeing this prompt in an endless loop
The terms and conditions looping problems started at around 11 p.m. Eastern Time on April 24, some App Store and iTunes customers have been unable to download new apps or get updates to existing ones. It's not clear how many people are affected, and there are some suggestions that it may only involve people using either the public or developer beta versions of iOS. There have been no reports yet of similar issues with the Mac App Store.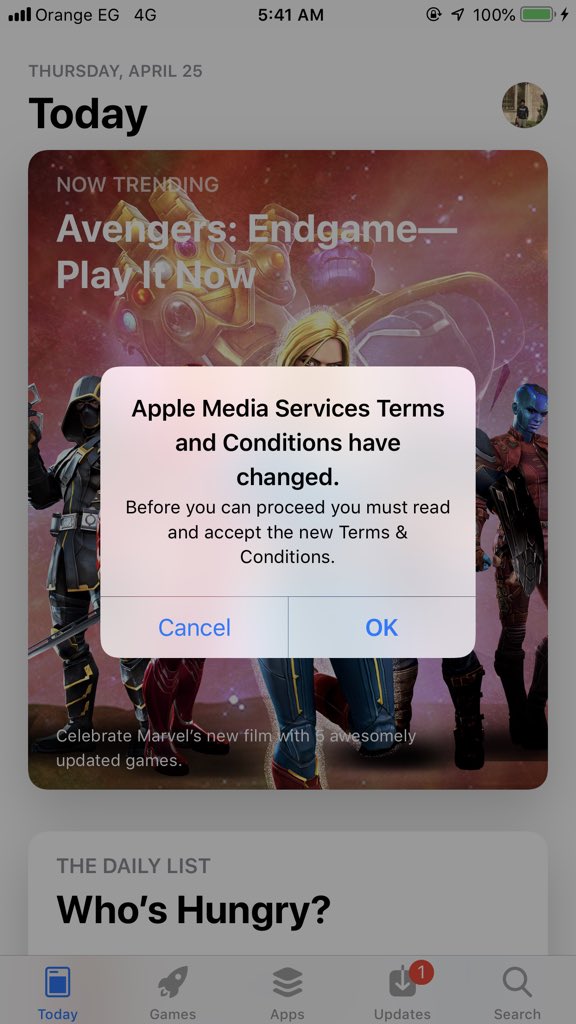 Currently around 25 people have complained to Apple via its support account on Twitter, but the company has yet to respond. Apple's official system status page is reporting that all services are available, though it lists some recent and seemingly unrelated iCloud problems that it says have been resolved.
You can press Cancel to get out of this Terms and Conditions loop, so you are not blocked from continuing to use your iOS device and whatever apps you currently have.
Update, 3:16 P.M. Eastern Time: A server-side fix is being deployed by Apple. AppleInsider has been told by Apple that users impacted by the problem should see it resolved by the "end of the day."
["source=appleinsider"]