Carson Wentz Comments on Miss America Referencing Him as Inspiration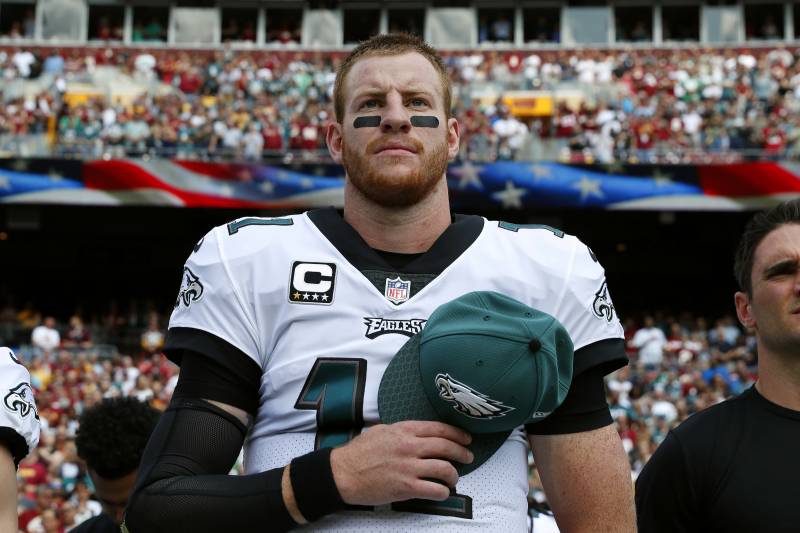 Things are going well for Philadelphia Eagles quarterback Carson Wentz, who was recently named as a source of inspiration for the newly crowned Miss America.
During Sunday's Miss America pageant, Cara Mund, who was representing the state of North Dakota, brought up Wentz after she took home the crown.
"I said, 'If Carson Wentz can do it, Miss North Dakota Cara Mund can become Miss America,'" Mund said, per the Associated Press' Wayne Parry (via ABC News, h/t CSN Philly).
Wentz said on Wednesday he thought it was "cool" Mund referenced him during the pageant, per the AP (via CSN Philly).
According to Joe Trinacria of Philadelphia Magazine, Wentz and Mund attended Century High School in Bismarck, North Dakota together.
The 23-year-old Mund attended Brown University after graduating from high school.
Wentz remained close to home for college, spending five years at North Dakota State and playing four years as quarterback of the Bison football team. He helped lead the program to back-to-back FCS titles in his two years as a starter in 2014-15.
After graduating from college, Wentz became the highest-drafted FCS quarterback in NFL history when the Eagles selected him second overall in 2016.