Halo 6 in Development, 343 Industries Confirms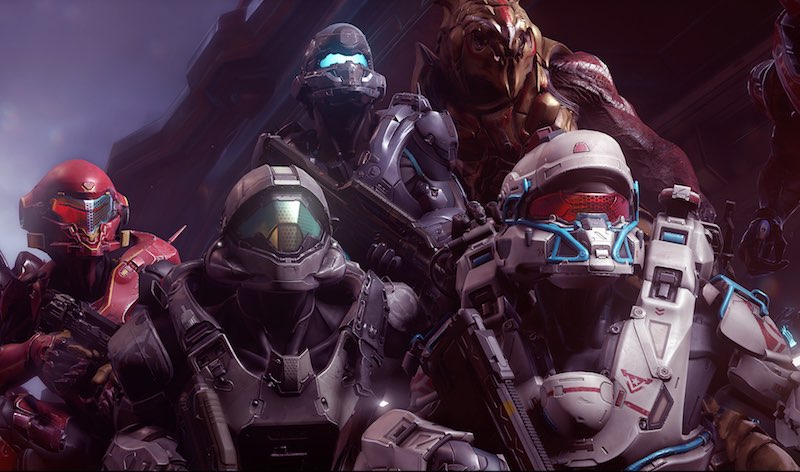 HIGHLIGHTS
Work on other Halo titles does not impact the next mainline game
The last mainline Halo game was 2015's Halo 5
Halo 6 should be available via Xbox Game Pass like other Microsoft games
Halo 5: Guardians developer 343 Industries has confirmed that Halo 6 is in the works. While it's unknown if it will eventually be called Halo 6 when it's officially announced, 343 Industries Community Director Brian Jarrard took to Twitter to allay fears that the Microsoft-owned studio is working on arcade cabinets after Halo: Fireteam Raven, an arcade cooperative shooter set in the Halo universe.
"Fireteam Raven has zero impact on the 343 development team which has already been working on the next console game,"Jarrard said. ""Just like the Halo books or toys aren't being created instead of the next Halo game. Plenty to go around." He went on to say that he's aware that Halo fans are thirsting for more information on the next "real" Halo game. Furthermore, he's puzzled by the "blind outrage" some Halo fans are expressing over Fireteam Raven.
Released in October 2015, Halo 5: Guardians' campaign was divisive what with features like spit-screen coop play missing and a story that ended with a cliff-hanger. However since its launch, 343 Industries has supported the game with a host of updates to its game modes like Warzone and received a 4K patch for the Xbox One X too.
Previously, rumours suggested that E3 2018 could see the next Halo game being announced as a reboot of the series. With Halo games usually following a three year development cycle, it's not too long before we see the next game in the franchise. Like most Xbox One games from Microsoft, it's safe to say that it would come to Windows 10 PC as well as Xbox Game Pass.
["Source-gadgets.ndtv"]