Pulling from his mother's inspiration, Louisville native wins MasterChef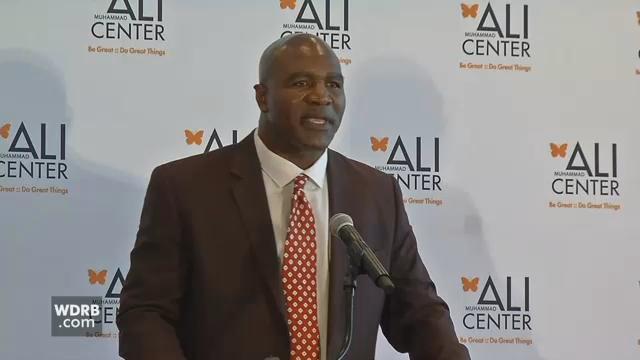 A Louisville native is the newest MasterChef.
Gerron Hurt, who grew up in Newburg and went to Fern Creek High School, took home the crown on Wednesday night's season finale.
"And the next Master Chef is … and it will be … and that moment of anticipation just tore me down within," Hurt said, referring to Chef Gordon Ramsay when we announced the winner of Season 9.
Hurt's winning menu was a three-course meal the judges say is worth $250,000, the amount of money Hurt won on the show. He whipped up Nashville Hot Quail with fingerling potato salad, seafood and grits and a spinoff of his grandmother's chess pie
"My grandma does chess pie," Hurt said. "She does it for every holiday, and it's a staple for my family," Hurt said. "So there cannot be a Christmas or Thanksgiving without a chess pie."
Hurt said he never planned to go on the show until he got a little push from his fiancé, Brandi.
"I heard MasterChef is coming to Nashville, and, literally, we both looked at each other and laughed," Hurt said. "And she said 'Babe, you should really, really try out.'"
Ultimately, it was his mother who taught him how to cook, and although she's no longer here in person, she was next to him in the kitchen when Gordon Ramsay called his name.
"Young man, I just wish one thing … your mom could be present to taste this," Ramsay said during the show as he tried Hurt's entrée.
"What were you thinking when he said that?" WDRB asked Hurt during an interview Thursday. "Because that probably really hit home for you?"
"You know, my mom has actually been in the kitchen every step of the way," Hurt said "Every single time I went out to the MasterChef kitchen and cooked, I would pray to God and say 'Lord, if it's in your will, your will shall be done.' But I would also call on my mom and say 'Mom, please come down and cook with me tonight.' And she was very much so there in that finale."
At 25 years old, Hurt said this competition will change the course of his life.
"I'm $250,000 richer, but with that being said, I would truly love to open up a culinary program at the high school that I teach to provide opportunities for kids who don't have these culinary opportunities," he said
In his life after MasterChef, Hurt has dreams of starting a food truck and has already created an app for you to try his food.
"It's an app call Eat With, so if you want to book a dining experience with me, you can do that via that app," he said.
Hurt will be on Camp MasterChef next summer.
source:-.wdrb.